Hello my friends. I am gearing up for the summer season of tutoring and exploring this wonderful city I live in, Toro to, Canada. If you are local to the GTA or Greater Toronto Area, or just plan to visit, be sure to let me know. I offer a free tour to all my clients and friends.
If you are working with me online I'll happily give you a virtual tour. Regardless of the format, I'm a bit of a specialist at city life and exploring the city, so I'll be happy to share my knowledge.
Places to Visit and Things to Do
Here's a suggestion for spots to check out around the city:
University of Toronto "St. George campus"
Old Town Toronto (Front St. East)
Harbourfront / Queen's Quay
Kensington Market / Chinatown
Bloor-Yonge / Reference Library / Yorkville
For a little more on each of these locations, please read on. By the way, all photos on this page are mine – yes I enjoy photography and I can offer tips as we walk. 😀
U of T aka the University of Toronto
One of the best and most favourite spots for a strolls the beautiful and historic campus of the U of T. We usually start at Bloor and walk south to College St, taking in the amazing sights throughout this huge campus.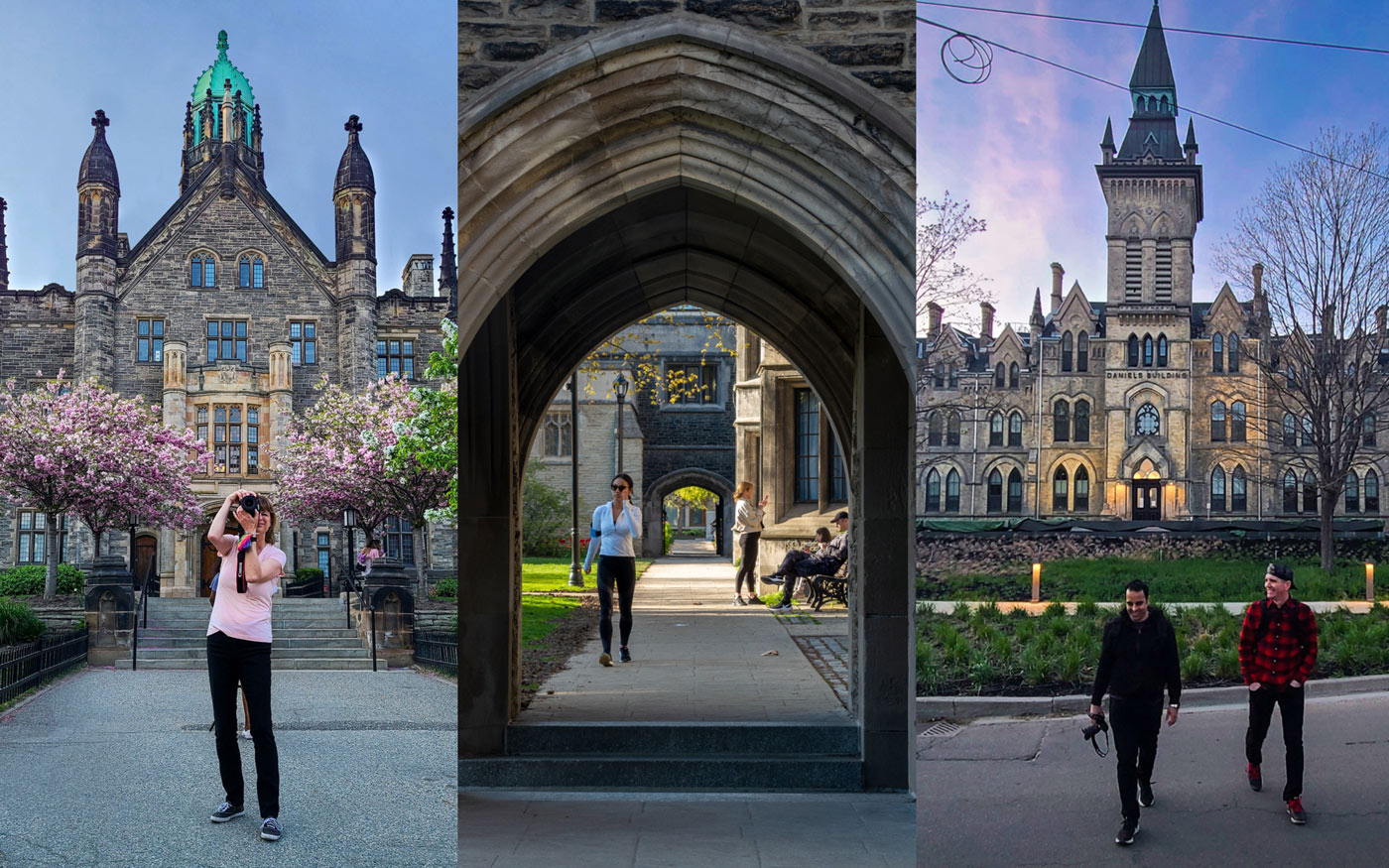 Old Town Toronto aka Front St. East
what a wonderful neighbourhood just east of downtown and the financial district. It's an easy 5-10 minute walk from Union station so super convenient.
The highlight is probably the Gooderham building with Berczy Park right behind, but you must also check out the famous St. Lawrence Market on Front St, and the incredible St. James cathedral on King St. Both are well worth a visit.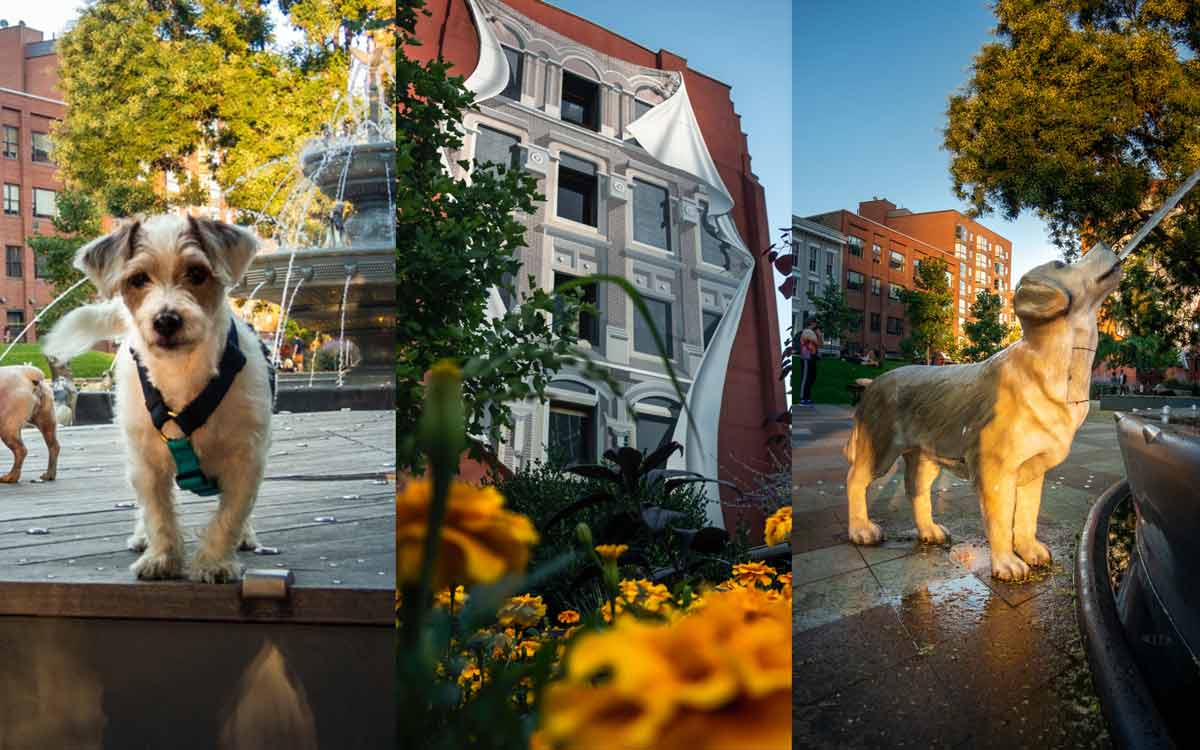 Harbourfront
This part of the city is spectacular and often makes you feel you're not even in the city at all. Just steps away from Queen's Quay you'll find the docks and ships that make day trips along the harbour, shops and restaurants, and plentiful paths and interesting visuals for your photography.
When I walk this route I usually start south of Union station and make my way west along the many twisting paths that line the waterfront, starting at the Ferry Terminal area and walking until I get tired, which is often by the time I reach the Music Garden.
Kensington Market / Chinatown
A funky and retro vibe is found throughout the unique and eclectic Kensington Market. Next door is Chinatown, the original spot for Chinese eats and a walk through the shopping area of Spadina Ave.
I'd suggest starting off at Augusta and College streets and making your way south, through the market, and then east over to Chinatown and Spadina Ave. Between College St. and Dundas St this hub is a wonder of interesting spots and people.
Bloor Yonge/ Reference Library / Yorkville
I've been tutoring and teaching for a long time – more than twenty years! As an ESL and English tutor I love to meet with students in person, and one of the best places to do this is at the Toronto Reference Library. Located on Yonge St just north of Bloor, this huge space has plenty of tables and nooks for a quiet conversation or deep dive into your homework.
Th actual intersection of Bloor Yonge is famous for skyscrapers and shopping. This intersection has long been considered the crossroads or centre of the city. Running easy-west is the Bloor-Danforth subway line and running north-south is the Yonge subway line, the earliest underground line in TO (opened in 1954). Head over to the trendy Yorkville neighbourhood, just to the west of Yonge and enjoy a stroll along the leafy streets lined with boutiques and cafes.
---
Thanks for reading. hope to chat with you soon. Hire me for tutoring, education and design services.
---
Mike Simpson
Hi I'm Mike! Thanks for stopping by! I offer English and ESL tutoring online to students in Canada and abroad. Contact me via email at [email protected]